Every year, 400 thousand children are dying from largely preventable diseases like pneumonia and diarrhoea, but this can be greatly reduced by a very straightforward solution – handwashing. Handwashing with soap and water is proved to eliminate germs including viruses and is the basic of good hygiene. However,for many impoverished communities in the world soap is a luxury. 
Our Mission is to ensure equitable health and hygiene for disadvantaged communities by providing soap for free.
Through our on-ground teams of volunteers and partner networks, we are able to distribute soap to students in school, remote villages and educate these communities on the importance of good health and hygiene practices.
Through Soaper School programme, our Soap Angels visit remote schools in rural areas, disabled kids in care homes and provide individual packaged soaps for use at home,
Along with distribution of soap, we also provide educational materials, posters and teacher training so young kids understand the importance of hygiene and how to practice it in everyday life through this newly acquired knowledge and packs of high quality soap.
Making Measurable Impact in the Philipppines
Since 2016, the Philippine Government is actively engaging and supporting the "WASH in Schools" program to promote good knowledge about health and hygiene. A key feature of this program is supporting schools in the installation and upkeep of toilets and hand-washing facilities as most of them struggle with a shortage of funds for these important measures.
This is where Soap Cycling's Soaper School Distribution program steps in: by providing free, high quality recycled soap, schools can save and use funds for maintenance of facilities along with hygiene education through exciting and educational activities for students.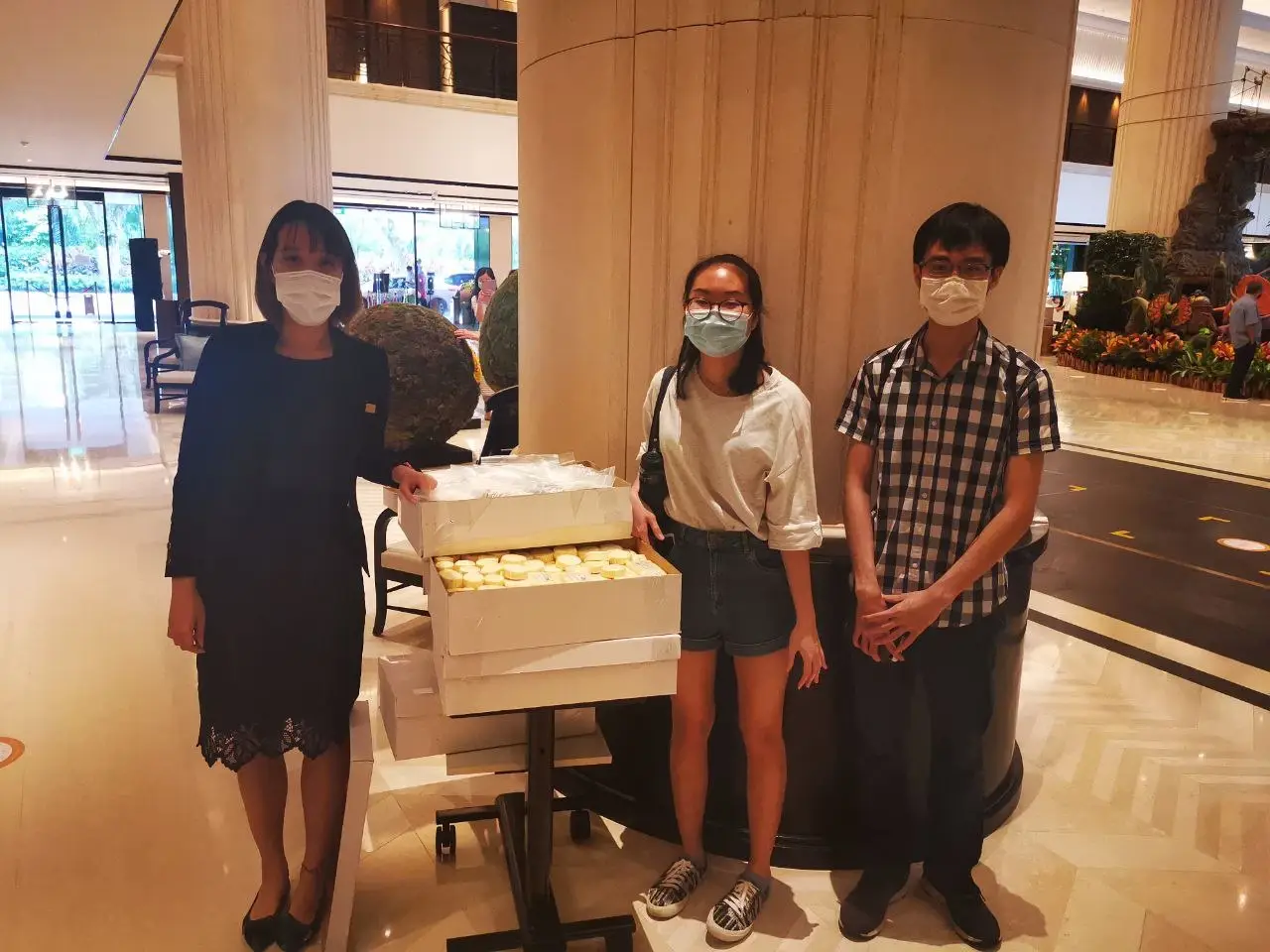 Slide 1
Tales from Soaper School

Canauillan Elementary School is located in a tough to reach mountainous barangay (village). However, this was no challenge for our 14 year old Soaperhero volunteer Franchezka Ballener. She and her team trekked 8 kms, to bring 80 kg of high quality, recycled soap (approximately 2000 bars) for 170 happy school students and their families.
Slide 1
Bringing Generations Together

Using Soap Cycling as a platform for personal development, community integration, and social impact, the youth and elderly of Hong Kong come together, bond and form connections over the simple act of volunteering.
​
"The elderly really enjoy their time working with Soap Cycling. The work is not too difficult. Interacting with the students and other volunteers is very stimulating for them. We need more initiatives such as these to fully utilize the skills and energy of the growing elderly population in Hong Kong."
– Bona Tsui (Tsui Cheuk Ying), 2nd Year BBA Accounting & Finance, HKU
Slide 1
Driving Cultural Inclusion

Ethnic Minorities who call Hong Kong home, often struggle to integrate in the local community and Soap Cycling provides a platform to enable livelihood, drive a sense of belonging and generate tremendous work opportunities for them that provide a sense of purpose, nurture their skills and unlock new opportunities for growth.
Jan Amna, has been working with Soap Cycling for the last year. She has an incredible track record when it comes to volunteering opportunities and has also been recognized at the 22nd Outstanding Volunteer Awards at the Hong Kong Sheung Kung Hui Welfare Council Limited. Self-described as a conscientious person, she is eager to learn and enjoys solving problems.